One Week! Poll of the Day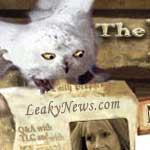 Jul 09, 2005
Uncategorized
Today's poll, "What is the underlying theme of the HP series?" is up. This is part of our forum's Poll-a-Day-till-HBP; you can see the other polls here.
Severus Snape won yesterday's "Favorite Villian" post by a landslide 37% of the vote. In second was Professor Dolores Umbridge (13%) and in third Lucius Malfoy (11%).
Also, the comments are tentatively back up.