PotterParties.com surpassed 2000 parties worldwide!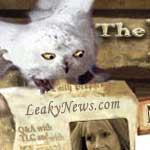 Jul 09, 2005
Uncategorized
We're happy to announce that the PotterParties.com Web site now has information about over 2000 release parties for next weekend. The site will stop accepting party submissions at 12:00am ET, Tuesday, July 12th. Be sure to make sure the event you are attending is entered and spread the word to the hundreds of Harry Potter fan sites around the Web. Those who want to correct existing entries should use the feedback feature on the site.
PotterParties.com has also added pages of stickers to print out and use as "Hi, My Name Is" type labels to identify yourself to fellow Potter fans at your event. There are four different stickers and a page for each.
Finally, we are happy to announce the One Potter Day project. With thousands of Potter fans of all ages gathering together to get their hands on Book 6 next week, there will be plenty of opportunity to capture video, audio, photos, and blog entries. Check the details for a preview of what will be released next week.
Please discuss this on LeakyLounge in the PotterParties.com forum.