New Behind-the-Scenes Photos of Goblet of Fire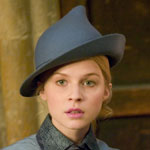 Aug 31, 2005
Uncategorized
Potter-Mania.com has posted four new behind-the-scenes photos taken on the set of Harry Potter and the Goblet of Fire. There are photos of director Mike Newell with Professor McGonagall, Rita, Harry, Karkaroff, Cedric, Fleur, and Krum.
Rita and the Champions
Harry and Newell
Newell on the Great Hall Set
Newell and Pattinson
Thanks to HPANA!