GoF Gets PG-13 in US?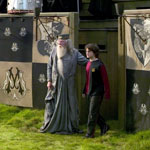 Aug 08, 2005
Posted by Melissa Anelli
Uncategorized
TVGuide.com is reporting that GoF has been given a PG-13 rating for "sequences of fantasy violence and frightening images." (The supposed use of foul language is unconfirmed and unlikely.) We'll update you when we have more information.