PotterCast "New and Notable" on iTunes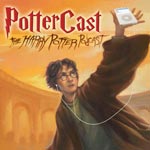 Sep 14, 2005
Uncategorized
We're once again flattered by iTunes and Apple (makers of the Harry Potter iPod
): this week's set of iTunes's "New and Notable" podcasts includes PotterCast! Thank you, Apple!
And where are those subscription links again? Gee, right here! And if you have or want to use iTunes (which we recommend!), use this link.
Reminder: You can expect another special edition with the fantabulous boys of MuggleCast late tomorrow night or Friday morning, after we've seen the GoF trailer and had a chance to chat about it; also, the next three weeks of PotterCast will feature a long and detailed interview with Matt Lewis (a.k.a Neville Longbottom) – subscribing will save you having to find the download link each time, and will also show support for the show, so here's some help doing it!

Thank you all for all the support!