Goblet Trailer Attached to Corpse Bride, to Hit Web Shortly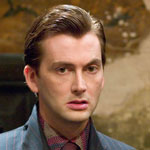 Sep 08, 2005
Uncategorized

WB has confirmed that the full trailer for Harry Potter and the Goblet of Fire will run with Tim Burton's The Corpse Bride, also a WB film, which debuts Sept. 16 in select cities and Sept. 23 in North America. It will also be on the Web at that time.
The other trailers that have been released thus far may be found at our trailers page.
News of the trailer coming this month first appeared in our first-ever PotterCast, from movie guru Garth Franklin. Earlier this afternoon, HPANA also posted that it would be coming very soon.
This will be a new trailer; footage from it is described in our first PotterCast; the description is below if you click. It was said at the time to be about 3 minutes; HPANA is reporting it is about 2m 30s.
GF: Yes. Essentially, they played what looked like the proper full length theatrical trailer, which will start playing in theatres in about a month or two. They may vary it for the final release, but what they showed was practically the whole film. It was only three minutes long, but in a montage. Some of the footage was unfinished, rough versions of the dragons flying and so forth, but there was a lot of great stuff which hasn't been seen in any of the trailers so far. A lot of Mad-Eye Moody at work. There was a great bit with the announcements of the names out of the Goblet of Fire, of course, for anyone who has read the book. It is done very regally, Dumbledore is very regally calling out the names, "Cedric Diggory, Fleur Delacour…†and then he says "Harry Potter!†like he was very upset. The ending was also very memorable, because it builds up the whole Voldemort thing. So you're seeing flashes of Pettigrew over the cauldron, then him carrying this white little creature in his arms towards the screen. It's just flash, flash, flashing so you can't make it out, but you sort of can. Creepy as hell!