Dale, Griffiths, de la Tour Win Drama Desk Awards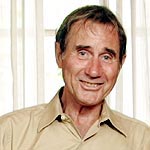 May 22, 2006
Uncategorized
We told you when the Drama Desk nominations were announced. The Awards were presented yesterday at Lincoln Center in New York, and the winners included Potter audiobook narrator Jim Dale, Outstanding Featured Actor in a Musical, for "The Threepenny Opera;" Richard Griffiths (Uncle Vernon), Outstanding Actor in a Play; and Frances de la Tour (Madame Maxime), Outstanding Featured Actress in a play, both for "The History Boys," which also won three other awards, including Outstanding Play.
Congratulations to Mr. Dale, Mr. Griffiths and Ms. de la Tour!
Thanks to Kyra for the heads up.