PotterCast #21: The Muggle Invasion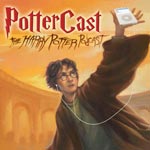 Jan 10, 2006
Uncategorized
PotterCast #21, in which we get invaded by Andrew and Ben from MuggleCast, is now available for download.
In this show:
-Special guests Andrew Sims and Ben Schoen from MuggleNet and MuggleCast
-Goblet in Hi-Def
-Info on the Goblet sets, and the Edinburgh interview
-Andrew and Ben come out of the Harry Potter closet on the fan interview (an uncut version of which to be released tomorrow)
-The scoop on what the boys want to improve about MuggleCast
-Why Ben was mean to Melissa
-The mods talk Harry Potter food
-Nick Poulden explains the Brit dishes (sorta)
-Harry should use Witchipedia
-All our animagus forms: John the Donkey? Sue the Puppy! Melissa the Flying Squirrel?
-The John Williams vs. Patrick Doyle showdown
-Andrew sings SpongeBob SquarePants
-More than one Vegas podcast? (And more info on the big event of 2006)
-The MN vs. TLC Trivia Contest gets planned for the January 2006 Leaky Mug
-And, finally, a teeny bit more revenge on Ben (though not nearly the end of it)
Running time: 1:11:28
If you are new to all this podcasting stuff, it's really easy: download and install iTunes, then click here to listen. (There's a tutorial right here.) Everything else is at PotterCast.com – you can also direct download it here, and discussion of the PotterCast is right here. ENJOY!