WB Opens Casting Call for Luna Lovegood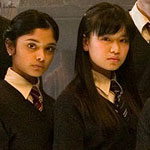 Jan 10, 2006
Uncategorized
Despite reports that the role had been cast and was close to being announced, Newsround is reporting that WB has opened up a casting call to try and find a Luna Lovegood for Harry Potter and the Order of the Phoenix.
The call will be between 10 a.m. and 2 p.m. on Jan. 14 at the Central Hall Westminster, Storey's Gate, in London. Applicants must be aged 13-16 (you must have a passport to prove your age, and anything that proves your address), and be living in Irleand or the UK. Anyone without a passport won't be seen. Anyone with the right look will have their photo taken – some will be contacted for an audition later. No costumes, makeup, or high heels allowed.. The line opens 8 a.m. Saturday, and closes at 2 p.m.
Don't contact the venue – there is no further information. The nearest Tube stop is at St. James Park and Westminster.