Thousands of Luna Hopefuls Line the London Streets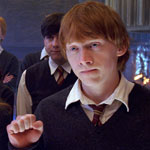 Jan 14, 2006
Uncategorized
BBC News reports that this morning's open call for Luna Lovegood brought thousands of hopefuls to Storey's Gate, clogging the streets of London for awhile.
"A spokeswoman said an "other-worldly" quality was needed to play the part.
"Luna views the world very differently. She is a bit removed and is someone who is on the outside of what is going on."
The first girl in line slept outside. Thanks Didrik!
Update: Newsround is now reporting that officials are estimating that almost 15,000 girls showed up at the open call for Luna hopefuls today. There are also new pics up showing the crowds, here.