Georgia Woman Continues Fight to Ban Potter Books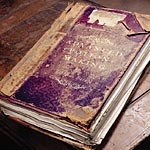 Oct 04, 2006
A followup for you now on the case of the Gwinnett County, Georgia woman who is continuing her attempt to have the Harry Potter books removed from elementary school libraries. Having been denied by the local school board, Laura Mallory appealed her case before the State Board of Education. In her attempt to plead her case, she called the Harry Potter books "evil" and attempted to correlate them to the recent spate of horrific school shootings in the past week. WXIA, Channel 11 out of Atlanta, Georgia reports:
"Mallory told the hearing officer that the books glorify witchcraft in a way other fairy tale books do not. She said with the recent rash of school shootings, evil has no place in the school.

"It's appalling that we want our children in the post-Columbine era where we've seen repeats this week of school shootings that we don't want to remove evil from our schools. You would think that we would want to do everything we can to get any form of evil out of our schools," argued Mallory.
The Gwinnett County School Board attorney replied that by "using Mallory's standards, books like MacBeth, Cinderella, and Sleeping Beauty would have to be removed as well."
"If people would spend more time reading books like the Harry Potter series than perhaps we wouldn't have these kinds of tragedies," said Sweeny.
A ruling on the case is due in December. Thanks to Jed and all who emailed!