Order of the Phoenix Trailer to Show on Happy Feet Website Monday November 20 at 3:00pm (EST)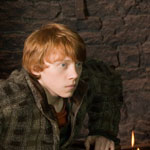 Nov 17, 2006
Uncategorized
Yesterday we first told you the trailer for Harry Potter and the Order of the Phoenix will be sent by satellite Monday. WB has let us know the trailer will now also be seen on the Happy Feet website starting Monday at 3:00pm (EST) /12:00pm (PST) as well.
Also, as the teaser trailer has now begun showing in theatres before the film Happy Feet, many of you have sent in reports about the trailer, which matches the transcript TLC posted earlier. For those of you who can not wait, again you can read the transcript via this link, and enjoy the new photos via the USA Today from the trailer via this earlier post.
If anyone is able to get early video of the completeOotP teaser trailer, please send it in to [email protected]!
Happy Harry Trailer day everyone!