Dan Radcliffe, Melbourne Man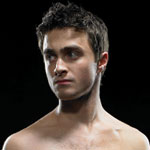 Dec 05, 2006
Uncategorized
The Herald Sun newspaper has a new interview with actor Dan Radcliffe today who is in Australia for the AFI Awards that are being held on Thursday. The Harry Potter actor discusses his love of the city of Melbourne which he apparently has grown fond of, noting:
"We just came here for a holiday a few years ago and fell in love with the place," Radcliffe, 17, said yesterday. "We went to Sydney and Melbourne, and preferred Melbourne — although that won't go down well with Sydney-ites," he laughed.
Dan goes on to mention his role in his new movie, December Boys, which is set to be released early next year.
It does feel like a big deal and I am nervous about how it's going to be received, and I'm nervous about what people are going to say, but that's what happens," he said.

"I think people will like it and the one thing they genuinely can't say is that I'm playing Harry, 'cos it's very different."