PotterCast Call-In Reminder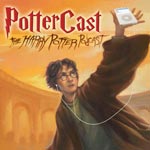 Feb 12, 2006
Uncategorized
Quick reminder: The deadline for sending in your Valentines or messages about your favorite Harry Potter relationship, is now today. To do that by phone, send a voicemail to:
Skype Username: PotterCast
Phone Numbers: 1.702.42.LEAKY (53259), or, in the UK, 0.207.193.2872.
(The filk deadline is past.) Can't wait to hear what you have to say! Keep it under 15 seconds, please.