"LeakyMug Live" Officially Set for July 29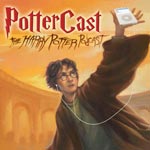 Feb 13, 2006
Uncategorized
We're happy to announce that our next "LeakyMug Live" podcast is officially set for July 29 at a tentative 6:30 p.m. start time, at the JW Marriott in Las Vegas, Nevada. Attendees who are registered for Lumos 2006 will be given seating preference at the event.
Registration is very close to being sold out, so follow this link to sign up if you haven't (we recommend today). We'll have much more information for you on the format and content as we get closer – can't wait for another great event!
Update: Lumos is sold out, but you can get on the waiting list here; keep in mind you don't necessarily need registration to get into the live podcast, but it will help – there are twice as many people going to the convention as we have seats at the podcast, so while we're sure there'll be some left over we're not sure how many. We'll do an RSVP thing closer to the show so we can have an idea.