More on the Gary Oldman as Sirius Black Situation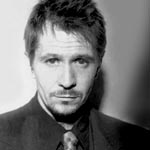 Feb 15, 2006
Uncategorized
Over the past week or so, we have been reporting on the situation regarding actor Gary Oldman and the status on whether or not he would return to the role as Sirius Black for Order of the Phoenix. Yesterday, we reported on comments made by film producer David Heyman saying that they have every intention of having Gary back for the role. Mr. Oldman's representative Douglas Urbanski has now responded to this on his website. Quotage:
David's comment and the story have been picked up and run all over the world giving the false impression that there are some kind of current plans for Mr. Oldman to appear in the upcoming Potter film. There are none at this time.

At this point all of our previous comments, listed on this site, remain accurate: there are currently no plans for Mr. Oldman to appear in this film and his representatives are actively seeking other employment for him. There are several films currently under offer to Mr. Oldman and he is considering all his options as one does.
It is important to note that Mr. Urbanski does NOT say that Gary does not wish to return to the role, rather that the negotiations are not yet underway. Previously Mr. Urbanski assured TLC that Gary had wanted to do the role, and Mr. Heyman clearly states that they want Gary back, so everyone , let's all take a deep breath as these things will hopefully be resolved soon. Thanks to Andy from Harry Potter Fan Zone for the heads up!