PotterCast #25 Now Available for Download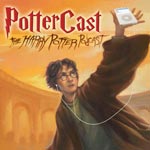 Feb 08, 2006
Uncategorized
PotterCast #25 is now available for download and features guest host and PotterCast semi-regular Chris Rankin, with some great info on the beginnings of movie five.
But, first things first: For next week's Valentine's show, we have an extra challenge for you: Send us a no-longer-than-15-second clip on your favorite ship and why it's your favorite, OR, send a Valentine (a la Ginny's fresh pickled toad-o-gram) to a character or actor. Get them in by FEBRUARY 11. Here's how you do it (choose a method):
Skype name: PotterCast
In the US, call: 1.702.42.LEAKY
In the UK, call: 0.207.193.2872
E-mail a recording to: [email protected]
We're also looking for a few more good elves; if you would like to be part of the Leaky team by helping out on transcriptions, please e-mail us at [email protected]. We love our elves!
And now, in this show:

-Chris Rankin comes back for the news, mailbag and wrapup – we grill him on "Harry Potter and the Order of the Phoenix," getting answers on Evanna Lynch, Percy's role, Michael Goldenberg, David Yates, the first read-through and more.
-Nothing that will get him fired, don't worry
-Sue deafens Chris
-A look back at the "Philospher's Stone" read-through
-Chris as Edgar Linton in Wuthering Heights
-Josie-Wosie (John's name for Jo – our name for the about-to-be-sued Leaky)
-Our first fan fiction interview: Kristin talks to author Night Zephyr (Lisa, who is archived at FanFiction.net, SuqarQuill.com and Checkmated.com), a teacher who writes novel-length fan-fiction in her spare time
-Lisa gives a reading of one of her works
-The modcast is a New Leaky special, with Nick Poulden, John Noe, Alex Robbin and Heather, a bunch of non-mods but the hardest workers on the new layout, breaking it down in detail
-Why "Fiddy Five"?
-AJAX: What it is, why it works, what it does for you and the site
-A guide through the Galleries and a hint of what's to come
-The modcast breaks down the new Leaky, with Nick Poulden and John Noe guiding the discussion, with Alex and H
-Chris on the difference between British and American fans
-The most disturbing fan mail ever
-Three more days to send us your filks!
-John gives out his address so you can give him a Valentine (he's shameless – we know)
-Remember to register for Lumos (www.lumos2006.org)

Running time: 1:26:24
To listen with iTunes, click here. Everything else is at PotterCast.com – you can also download it directly here, and discussion of the PotterCast is right here. ENJOY!