Goldenberg and More to Discuss Adapting Harry Potter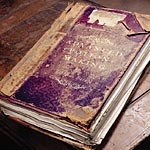 Feb 09, 2006
Uncategorized
On April 11, Harry Potter and the Order of the Phoenix screenwriter Michael Goldenberg, Salon.com critic Stephanie Zacharek, and Monica Edinger, teacher from the Dalton School who has authored of a number of books and articles on children's literature, will take part in "Harry Potter: From Page to Screen," a discussion at NYC's Makor Center. I will be moderating the panel, something I'm thrilled and honored to announce.
Update: Some of you have been having trouble with the site – you can call 212.415.5500 to reserve tickets as well. Thanks!
We will discuss adapting Harry Potter, and the unique challenges it presents and has presented – and you're all invited! For those who want to come, get your tickets soon: there are only 72 seats. Information about attending is at this link; tickets are $15 and may be purchased online.
Harry Potter: From Page to Screen
Tue, April 11, 2006
7:30 p.m.
Steinhardt Building, 35 West 67th Street
We'll bring you more news on the discussion panel as it develops; until then, see you there!