Scholastic Harry Potter "Wednesdays" Sweepstakes Now Open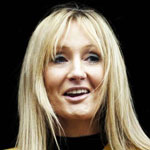 Mar 01, 2006
Uncategorized
Scholastic has now opened their Harry Potter" Wednesdays" Sweepstakes, which offers you the chance to be a lucky winner of a special Harry Potter Ipod and all six of the Harry Potter audiobooks. For the next six Wednesdays ,if you go to to this link at Scholastic.com/Harry Potter and answer the opinion poll, you can download and print out your entry form that you will need in order to win. The steps to enter this contest for the Ipod, as well as a special signed copy of Half-Blood Prince by J.K. Rowling, are as follows:
EVERY ELIGIBLE ENTRANT receives
1—Harry Potter Bookmark
We want to know what YOU think! Be a part of this 6 week opinion poll sweepstakes (beginning March 1, 2006) and enter for a chance to win one of our Grand or First Place prizes. All entrants who have submitted a complete entry form** will receive a FREE Harry Potter Bookmark!

Print out the entry form.
Come back each week to take the newest poll.
Print out the cover on the poll results page.
Cut it out and paste it on your entry form.
Once you have all 6 covers, fill out your entry form, get a parent or guardian to sign it.
Mail the complete entry form** to

Harry Potter Opinion Poll Sweepstakes
Attn: Harry Potter Marketing Department
c/o Scholastic Inc.
PO Box 711
New York, NY 10013-0711
All entries must be received by April 24, 2006.
Winners will be announced on or about May 1, 2006 at www.scholastic.com/harrypotter.
**Complete entry forms will have all 6 Harry Potter book covers pasted on, all fields legibly filled out and a parent/guardian signature. Only complete entry forms will be considered at the time of deciding the winners. Only entrants who have submitted complete entry forms will receive a Harry Potter bookmark.
Please note: This contest is open to US residents 18 years and younger, and "ALL ENTRIES MUST INCLUDE THE PARENTAL CONSENT STATEMENT AND BE SIGNED BY A PARENT/LEGAL GUARDIAN OR THE ENTRY WILL BE REJECTED." Good Luck! Harry Potter and the Half-Blood Prince will be released in paperback by Scholastic here in the US on July 25.