Harry Potter Actors Mentioned in "Premiere" Magazine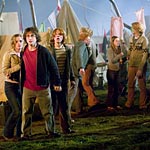 Mar 17, 2006
Uncategorized
The new issue of Premiere Magazine contains a list of the 100 Greatest Performances of All Time, and includes several of the actors who also star in the Harry Potter films. Included on this list are:
Update: In an online only feature, Premiere continues the list with performances ranked 101 to 200, and that group also includes the following:
John Hurt (Mr. Ollivander) for his role as John Merrick/The Elephant Man in The Elephant Man
Dame Maggie Smith (Prof. McGonagall) for her role as Jean Brodie in The Prime of Miss Jean Brodie
David Thewlis (Prof. Lupin) for his role as Johnny in Naked
Later in the magazine, there is a feature on the Sundance film festival, and you can also see a new photo of actor Jason Isaacs (Lucius Malfoy) with the cast of his new film Friends with Money. The April issue of Premiere is on sale now.