J.K. Rowling Hosts Charity Ball Fundraiser; Raises &£200,000 for MS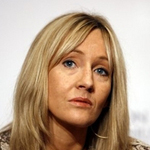 Mar 17, 2006
Uncategorized
Update: See hi-res images of JKR and her husband at this event in our gallery!
Previously we told you that Harry Potter author J.K. Rowling would be hosting a gala ball as a fundraiser for charity. The ball was held tonight at Stirling Castle in Scotland, and you can now see some press photos of Jo at the ball (looking absolutely gorgeous too) via this link. The AP reports that just over £200,000 was raised at this masquerade ball, which featured a treasure hunt with clues written by Jo, and an auction for some nice things.
A diamond necklace donated by Rowling, lunch with Jeremy Paxman at The Ivy restaurant and the chance to become a hero or villain in Ian Rankin's next Inspector Rebus novel were among the lots in an auction which raised £92,000.
Actor Robbie Coltrane, who plays Hagrid in the Harry Potter films was a guest at the event as well. One early report said that "Live music was being provided by Abba tribute band Bjorn Again, with live opera from the Royal Scottish Academy of Music and Drama's Vocal Fusion. " Jo , who is a patron of MS Scotland, hosts this annual event in order to help raise funds for the battle again Multiple Sclerosis.