Rupert Grint, Phelps Twins to Visit Rome for Harry Potter Movie Marathon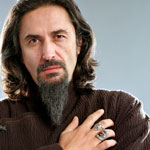 Mar 18, 2006
Uncategorized
A reader from Italy let us know that actors Rupert Grint (Ron) and James and Oliver Phelps (Fred & George) will be in Rome on March 26th attending a Harry Potter movie marathon. According to Italian film site Cinecitta:
The Warner cinemas in Rome and Milano will be showing the first three Potter movies on March 26, in an event linked in with the home video release of the 4th film. The actors Rupert Grint/Ron, James and Oliver Phelps/Ron's older twins, will be present.
Also, Rupert Grint.net is reporting that "Rupert, James and Oliver will sign autographs during the break between the first and the second film screening." Harry Potter and the Goblet of Fire will be released on DVD in Italy on March 22. We will try and get more information about this and update when we can. Thanks to Brecno and RupertGrint.net!