New Interview with Actor Jason Isaacs in Xpose Magazine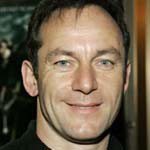 Mar 25, 2006
Uncategorized
The March issue of Xpose magazine contains a new interview with actor Jason Isaacs, who discusses his role as Lucius Malfoy in the Harry Potter movies. In this good four page interview which is titled "A Perfect Villain", Jason talks about his enjoyment of the role and possible future appearances in the Harry Potter movies. Jason, who will again be returning to the role of Lucius for Order of the Phoenix, says
"for book six I'm definitely not working because I'm in prison all the way through! So I'm hoping for a big prison breakout in book seven.
…

"I've got my fingers crossed for anyone who's a fan of mine to please write and get him out of prison for book seven. Because right now, I don't know whether I'm going to be in the next film, and I do so love the role."
The article featuring this funny (and very nice ) man continues as Jason discusses what his two daughters think of his role as the nefarious Death Eater. He says his oldest daughter "thinks it's funny that daddy plays bad guys-because she loves her daddy, and I'm putty in her hands. " The article also mentions that Jason will be seen in the starring role of a new series for Showtime, called "Brotherhood" which is set to debut in June.
This issue of Xpose also includes another article with Nick Dudman, who discusses making the cool creature effects for the Harry Potter films, including working on Mad- Eye Moody's revolving eye in Goblet of Fire. There is also a mention in the news section of actor George Harris who was cast as Kingsley Shacklebolt in Phoenix, and a separate page with a very short Harry Potter puzzle. Finally there was a blurb about author J.K. Rowling writing Book Seven, that features quotes from her website that she posted in her diary last month. This piece also includes a small, but what seems to be a new, photo of the Harry Potter author, wearing a sleveless black dress. This issue of Xpose is on newsstands now.
Anyone with scans, please send them in!