Spring Spruce Up on J.K.Rowling.com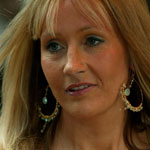 Mar 09, 2006
Uncategorized
Spring is right around the corner, and it looks like author J.K. Rowling is doing some cleaning and re-decorating on her website. Nice little changes can be found here and there on her website including new portkeys, one of which is an eraser… hmm. Check it out! Thanks Roonwit!
Update: There are FIVE cool new nuggets of information that you can hunt for today. Yes, Five! Yay! For those who wish to find these eggs on their own, please note spoilers are in the comments. Toodleloo from Toots Indeed!

Update#2: For those who need some help figuring out the new scrapbook goodies, our friends at the Lexicon have this page for all the hints you will need.