Dan Radcliffe, Emma Watson to Star in Play for Queens Birthday Celebration ?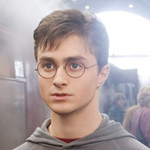 Apr 15, 2006
Uncategorized
Previously, we told you that Harry Potter author J.K. Rowling would be attending a special celebration in honor of the Queen's 80th birthday on June 25 at Buckinham Palace. Jo is also scheduled to make a reading at this celebration, where 2,000 lucky children will attend. There were earlier reports that actor Daniel Radcliffe (Harry Potter) was to attend this event as well, but later his reps said he would not be attending this celebration. Today, The Observer reports that not only is Daniel due to attend, but also actress Emma Watson (Hermione), and they both will be appearing in a special play as part of this gala event. Quotage:
"The celebrations culminate on 25 June when the Queen holds a children's tea party at Buckingham Palace attended by children's characters including Postman Pat, Paddington Bear, Bob the Builder, Thomas the Tank Engine, the White Rabbit and Mary Poppins. Two thousand children between four and 14 will be invited, their names chosen from a ballot, with the winners meeting Harry Potter author JK Rowling. There are rumours the Queen will make her 'stage debut' in an entertainment also featuring supermodel Sophie Dahl and Harry Potter stars Daniel Radcliffe and Emma Watson. The BBC will broadcast the event live. "
An earlier press release from the BBC does indicate that there will be a play performed that day, but there is no mention of the Harry Potter film actors. We are trying to confirm this and will update with more on this when we can.