Excerpts from J.K. Rowling Interview with GirlGuiding Scotland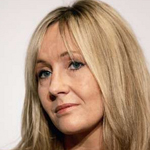 Apr 15, 2006
Uncategorized
A few days ago we first told you that Harry Potter author J.K. Rowling had been interviewed by Girlguiding Scotland as part of a series of interviews with inspirational women. The Sunday Times now has more on these interviews, saying that they are part of an initiative to "combat the increasing popularity of celebrity culture among teenage girls. " Jo recently posted a wonderful commentary about this subject on her website that garnered world wide media reaction. The Times newspaper mentions this commentary in this article that contains excerpts from this new interview that Jo has given to the GirlGuides. In pieces that contain humor "…she says her autobiography would be called Tell Them I'm Dead, I'm Trying to Write" and seriousness, Jo discusses the influence of her mother on who she is today :
She was the one who read to us when we were little, filled the house with books, loved discussing her favourite novels and never sat down without something to read, so I would have to say (she gave me) a love of literature,†says Rowling, who has two daughters, Jessica, 12, and one-year-old Mackenzie. "However, she also taught me how to make a decent Yorkshire pudding.â€

As for a teaching career, she says some of her fondest memories are of her time at the chalk face. "I remember the laughs I had with my favourite classes. One of my best memories is being presented with flowers by 4F of St David's in Dalkeith after our last lesson together. Neither before nor since have flowers meant so much to me, and if you'd met 4F, you'd know why.â€
The full interview with Jo will be published on the GirlGuiding Scotland website May 1.