J.K. Rowling Donates to MS Research Center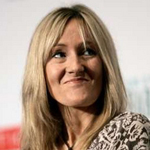 Apr 20, 2006
In what was described as "major cash donation", author J.K. Rowling has offered her support to help fund a new Multiple Sclerosis research center in Edinburgh. Jo, who is a patron of MS Society Scotland, has long been interested and involved in the fight against this disease which claimed the life of her mother. Jo is quoted as saying:
"It means a great deal to me to be able to provide support for this much-needed research centre. It is an extremely exciting step forward in the ongoing battle to try to unlock the mysteries of MS and which will hopefully, one day, lead to a cure."
MS Society Scotland director Mark Hazelwood added: "JK Rowling is a hugely committed patron with a great passion for the cause of multiple sclerosis and that has helped us in all sorts of work." Last month, Jo also hosted a lavish gala ball fundraiser for MS; some additional photos from the event are up now on the MS website. Thanks to Martin, Kirsty, Pete, Donna, and all who emailed!