Tony Noms for Potter People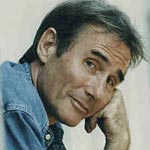 May 16, 2006
Uncategorized
The Tony Award nominations were announced today, and once more, Harry Potter cast members have received nods. Here they are:
Best Performance by a Leading Actor in a Play:
Ralph Fiennes (Voldemort), for Faith Healer
Richard Griffiths (Vernon Dursley) for The History Boys
Best Performance by a Featured Actress in a Play:
Frances de la Tour (Madame Maxime), for The History Boys
Zoe Wanamaker (Madam Hooch), for Awake and Sing!
Best Performance by a Featured Actor in a Musical:
Jim Dale (Narrator, U.S. Harry Potter audiobooks), for The Threepenny Opera
The Tony Award winners will be announced at a gala held at Radio City Music Hall on Sunday, June 11 at 8:00 p.m. ET. The ceremony will be broadcast in the U.S. on CBS. Congratulations to all the nominees!