New Interview with a Young Sirius Black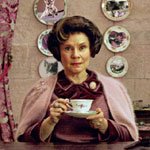 Jun 25, 2006
Matt from HarryPotterFanZone, let us know about a new interview they have with James Walter, the actor who plays a young Sirius Black in the upcoming Harry Potter and the Order of the Phoenix movie. The interview focuses on how James Walter landed the part, working with new director David Yates, and info on the pensieve scene. Quotage:
HPFZ: Have you begun filming as Young Sirius Black yet? If so, how do you think you did?

JW: "Our scene is being filmed in July as the production is in the middle of a one month hiatus currently so we can finish our exams but we did have a screen test in costume with some other actors which gave us a great insight into what the procedure will be like. I'm really looking forward to it."

HPFZ: Can you describe David Yates' filming style? For example, Chris, Alfonso and Mike all applied a unique spin to the films. Does David?

JW: "Definitely. I've noticed through certain prefaces I've been allowed to watch that he's a really personal director. He's very calm with the actors and during the audition process he made us feel really welcomed. He's subtle, easy to approach and still makes sure he fulfills his vision. Mike has a distinct style which worked extremely well for the Goblet of Fire which dealt with fantastic action scenes during the Triwizard tournament but David is the perfect choice for this film in particular which is a lot more about emotion and for the first time, the real frustration we begin to see in Harry. He's the perfect choice and I can't wait to begin the adventure."
Filming for Harry Potter and the Order of the Phoenix is currently on hiatus and will resume next month. Thanks Matt!