Harry Potter Days at the Staten Island Children's Museum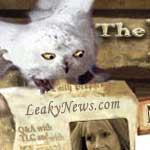 Jun 09, 2006
Uncategorized
Leaky's John and I will be at the Staten Island Chldren's Museum's Harry Potter celebrations tomorrow, giving out prizes and having fun; please stop by if you're around! At 1:30 we'll be conducting a Harry Potter discussion; there will be a maze on the East Meadow (in front of the museum), a championship Quidditch game, workshops to make wands and golden snitches.
Admission is $5 per person; children under one and members are admitted free, and if you show up in costume, you might get in free as well.
The Children's Museum is located at Snug Harbor Cultural Center, 1000 Richmond Terrace, just minutes away from the Clove Road exit of the Staten Island Expressway. Call for directions. There is ample free parking and convenient access via public transportation on the S40 bus from the Ferry Terminal. Find out more information at the museum's Web site.