The New LeakyMug.com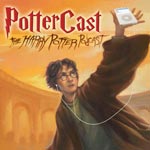 Jul 01, 2006
Uncategorized
Presenting…the all-new LeakyMug.com!
Finally, a central Web space for the Leaky Mug podcasts, the joint productions from PotterCast and MuggleCast. This is what we were originally intending to do with the space (but don't worry, our April 1 merger is still available for viewing).
Here you can find info about our upcoming live shows, both in Vegas and New York; you can RSVP for those shows; you can find out more about the podcasters and have fun reading/submitting quotes to our database, and finally, soon you can subscribe to The Leaky Mug on ONE feed, as a separate podcast. Our subscription links aren't yet active but we will let you know when they are.
Heather Campbell (aka Makani) designed that funny cartoon on front – thanks so much Big Mak! And also: Big thanks to Big J Noe for designing, and Leaky's Nick Poulden for programming it up. Enjoy!