New Interview with Warwick Davis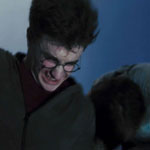 Jul 10, 2006
Uncategorized
Actor Warwick Davis was a guest recently on MuggleCast, where he discussed his role as Professor Flitwick in the Harry Potter films. He says he has already filmed a few scenes in the Great Hall for Harry Potter and the Order of the Phoenix, and is due to tape additional scenes in August. To listen to the entire interview where Mr. Davis talks OotP, mosh-pit Flitwick in GoF and more, click here.
On a related note, Warwick Davis has also announced on his website that he has donated several Harry Potter items for a charity auction, to be held July 16. Among the items up for auction are a rare Quidditch World Cup program from Goblet of Fire, that has been autographed by actor Daniel Radcliffe. For more info on this auction, please click here.
Thanks to MuggleNet!