"Order of the Phoenix" Clip to be Shown at Comic-Con?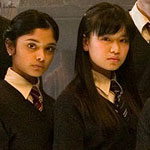 Jul 10, 2006
Uncategorized
Previously, TLC first told you that there would be a special clip shown at Comic-Con this month, with a message from the Dan Radcliffe, Rupert Grint, Emma Watson, and Potter film producer David Heyman. Dark Horizons is now reporting that in addition to this, WB is going to be showing a small clip from the upcoming Harry Potter and the Order of the Phoenix. The site reports that this is to be shown on Friday, July 21 at 11 am PT. However, the Comic-Con schedule for that time period does NOT mention OotP, but it is possible it will be included after the scheduled Superman presentations. We are trying to verfiy this and will update with more when we can.
Also, Harry Potter and the Goblet of Fire is scheduled to be shown to the Comic-Con attendees as part of Kid's Day on Sunday, July 23 at 2:15 PT.
If you are planning on attending this event, please send in your reports, videos and photos. Comic Con International will take place July 20-23 in San Diego, California. Thanks Michael!