Leaky and PotterCast Present: Chamber of Secrets Fan Commentary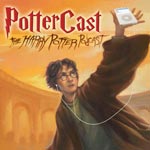 Jul 14, 2006
Uncategorized
Leaky and PotterCast present the second fan DVD commentary track! This time, the PotterCast trio meets Harry Potter and the Chamber of Secrets, where Dobby is very freeeee.
First things first, some housekeeping:
-Time is running out to vote for PotterCast in the Podcast Awards; nominations end on Saturday. Please nominate PC in the "People's Choice" and "Culture/Arts" categories (though not any others; you'll void the vote) if you're so inclined.
-Have you voted on Podcast Alley this month?
OK, now that that's done:
For those unfamiliar with fan commentaries, this is like the standard DVD commentary meets 'Mystery Science Theater.' John, Sue and Melissa from TLC/PotterCast comment on the film as it's playing.
You can get this commentary by subscribing to PotterCast on iTunes, by direct downloading here (for the UK/Aus or anyone on a PAL video system, here – please note that if you're from the UK/Aus, the file that downloads onto your iTunes will NOT be the PAL-friendly version. You'll need to direct-download instead, again, here.
How to watch:
You must synch up this audio file with your DVD/video of Harry Potter and the Chamber of Secrets.
1. Set up your DVD/VHS in your TV/computer/other player, and go to the menu screen.
2. Listen to the commentary; we will instruct you when to hit "play" on your screen.
3. Enjoy!
Pausing:
As these are separate video/audio tracks playing simultaneously, pausing will pose a problem. If you pause the video first, and the audio second, unpausing the audio first and video second will probably link you up pretty closely to the earlier synchronization.
Again, you can get this via the PotterCast feed or here (PAL system here), and discussion of the PotterCast is right here.
We did this one, instead of numbers three or one, because we couldn't resist freeing Dobby all together. Thanks for continuing to bug us to make another track; maybe the next one will come out in less than 13.5 weeks!
Enjoy!