Canon Conundrums: What role will the house elves play in book seven?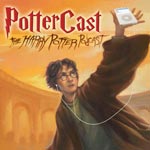 Jul 15, 2006
Uncategorized
There's lots of PotterCast news to bring to your attention this week! Steve is back on Canon Conundrums this week and the topic du jour is what role the house elves will play in book seven. Leave your own thoughts, ideas, theories, tirades, recipes and jokes at:
Skype Username: PotterCast
Voicemail #: In the US:
1.702.42.53259
(1.702.42.LEAKY)
In the UK: +020.7193.2872
Email: [email protected]
We look forward to hearing them!