Cinesite Feature on Goblet of Fire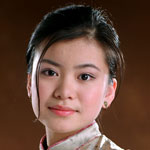 Jul 18, 2006
Uncategorized
Cinesite, creators of special effects seen in the Harry Potter films, has now updated their website with a detailed feature on the effects used in Harry Potter and the Goblet of Fire. This article gives some insight into the creation of things such as the transformation of Draco Malfoy into the ferret, the floating candles in the Great Hall, the wonderful models of the Hogwarts Castle and grounds, as well as things such as CG Butterflies and even a CG Hedgwig.
As with every 'episode' of Harry Potter Hogwarts School swells to fill the surrounding land. In past films the green houses were added, then the clock tower and for The Goblet of Fire Production Designer Stuart Craig added the magnificently Gothic Owlery to the outer reaches of Hogwarts grounds.

Under guidance of Jose Granell, Cinesite's Model Unit faithfully recreated the new building in 16th scale miniature, matching the full size set piece in the studio at Leavesden

The Owlery is a stop over to all the pupils visiting owls and as such is a little like air traffic control with owls constantly arriving and departing. To populate the owlery Cinesite's Creature Department set about building CG owl doubles that were fully feathered using in-house grooming software to determine feather layout, density, colour and distribution and then animated.

These elements, combined with motion control of the 10th, 12th and 24th scale model elements, live action motion control plates of a Harry Potter double, live action motion control of a Choi double, CG mountain environment, CG trees and numerous practical snow elements go together to produce a huge pull back of Harry leaving Hogwarts via the bridge making his way up to the Owlery tower – for full effect Cinesite's team used to crank the air-con when screening the shot!
Cinesite is currently at work on Harry Potter and the Order of the Phoenix, which is due in theaters next July.