New Interview with Evanna Lynch Due on CBBC Newsround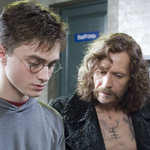 Jul 19, 2006
Uncategorized
CBBC Newsround has announced that they will be airing a new interview with actress Evanna Lynch about her role as Luna Lovegood in the upcoming Harry Potter and the Order of the Phoenix tomorrow, Thursday July 20 at 17:25 (5:25 pm in the UK, 12:25 pm EST) on BBC One. Anyone who can get video of this, please send it in! Thanks cat and h!
Update: Molly from EvannaLynch.net was contacted by Lizo, from Newsround who gave her this preview of the interview :
She's perfect for the part, and we talked about how she got the role. How filming's been going and a few other things. She even pointed out that when I was filming at the open casting, I interviewed a girl just in front of her but didn't talk to her! Although we have now found a pic of her at the casting just behind me while I'm talking to the camera."
Lizo also posted in our comments that the interview was filmed at Leavesden Studios, but Evanna does not appear in costume as Luna. He noted as well the interview, which is around ten minutes long, will be posted on the Newsround site tomorrow afternoon. Thanks guys!