Phoenix Filming Resumes in Oxfordshire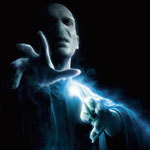 Jul 27, 2006
Uncategorized
The Oxford Mail reports that film crews for Harry Potter and the Order of the Phoenix were in the vicinity of Blenheim Palace preparing for shooting there this week. Although Warner Bros. has not discussed details of the filming, the Mail reveals that "a location near the park's lake will feature in the much-anticipated [film]."
Daniel Radcliffe was reported to be on the scene along with other members of the cast (identities not confirmed) and crew.
"A spokesman said: 'I'm afraid I can't give out too may details at this stage, as the film is not released until July 2007 and we don't want to spoil it for audiences.'"
Other Oxfordshire locations, including Christ Church and the Bodleian Library in Oxford, have been featured in previous Harry Potter films.