JKR Earns Spot on Another Forbes List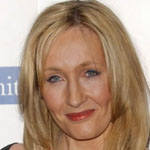 Aug 14, 2006
Uncategorized
Forbes magazine has published a list of "Top Celebrity Earners" of 2005, and J.K. Rowling is ninth on the list. According to the magazine, Ms. Rowling earned £41 million last year, which is roughly £77 per minute. Hannah Clark of Forbes said this about Jo:
"If you want to keep making money in the long term, you need a winning franchise and JK Rowling is proof of that.
"While celebrities sometimes venture into nine-figure territory, their paychecks don't even come close to the sums earned in the business world."
Thanks to all who sent this in!