New Dan Radcliffe, Katie Leung, and David Yates Interview on Order of the Phoenix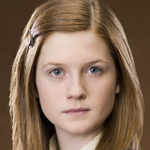 Aug 21, 2006
Uncategorized
There is a new interview today with Dan Radcliffe (Harry), Katie Leung (Cho Chang) and director David Yates, who all discuss filming for Harry Potter and the Order of the Phoenix. Several new pieces of information are included in this lengthy interview, including that the tapestry prop for Grimmauld Place was "designed by J K Rowling herself." Along with mentions of the new sets and filming scenes such as those with Umbridge and the Centaurs, the two actors and new director reflect on the tone of the newest Harry Potter movie. They also discuss the filming of the kiss between Harry and Cho. Some highlights:
From director David Yates on his approach to making OotP:
"I think what the producers were looking for when they asked me to do this was to make sure we had a story that felt emotionally rich and that's what I'm trying to bring to it.
…

It's probably a little more emotional than the others; it's a little more grown up, inevitably because of the story.
And in terms of the reality of magic it'll feel a bit more raw and edgier, darker and tougher than the others. In terms of my contribution, I'd say it would be to kind of grow the films up as the books are growing up."
Dan Radcliffe and Katie Leung both describe filming the scene where Harry gets his first kiss. Katie says that "Daniel is a good kisser, I really enjoyed it." Daniel goes on to say of the moment: "It was fun; me and Katie — we were awkward and nervous at first but once we got it, it was fine." Oh, and when asked how many takes did they make to get the scene finally right, Dan answered "Probably on the thirtieth."
Finally, the article covers Dan Radcliffe's upcoming role in the stage production of Equus, who also notes that he is taking "taking a year out from school next year and then we're going to sort of look at it all again the year after that." in terms of deciding on filming schedules for future Potter movies. Dan says of working on the stage:
It's going to be nerve-wracking, but it's going to be incredibly exciting, it's a new challenge. It's something I've never done before. I've been voice training — learning to project my voice.

Most actors go from drama school to the stage and then into film. But I'm sort of doing it the other way around. I'm going from film to stage. And so it's an unorthodox way of doing it, but it's going to be quite exciting.
You can read the entire interview via this link. Harry Potter and the Order of the Phoenix will be released next July. Thanks much to Page and Jenna for the heads up!