Daily Mail Notes J.K. Rowling's Spending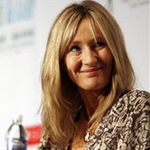 Aug 24, 2006
Uncategorized
The Daily Mail has published a new profile on J.K. Rowling that details that upon which it says J.K. Rowling spends her money; it also details the generous nature of the Harry Potter author. The article highlights that while Jo has achieved impressive financial success from the books, she "has quietly but steadily been engaged in giving away great chunks of her money. She gave £22 million to Comic Relief, for instance," or approximately $41.5 million (USD). The article also notes:
"She has just set up a charity, the Children's High Level Group, to promote children's rights, particularly disabled children in care homes in Eastern Europe. She is the global ambassador for the National Council for One-Parent Families, and patron of Maggie's Centres for cancer sufferers and the Multiple Sclerosis Society of Scotland.

Her bounty extends to smaller matters, too: she has funded the making of a short film about domestic abuse, and recently donated a signed copy of Harry Potter that was sold to help improve facilities at a local GP's surgery.

For Jo Rowling, an intelligent graduate who worked for Amnesty International after university, has never lost her social conscience. She has told interviewers that she has spent years being 'a few steps behind' her burgeoning fame and fortune, feeling caught out and overwhelmed by it.

She said: 'It just seems, well, this came to me through doing the thing I love doing most. I suppose I feel I haven't suffered enough.'
You can learn more about the many different charities Jo contributes to via links on her website, including the newest one for the Children's High Level Group. Please note: While this is a good article about Jo, there are a few details contained in this article about JKR's private life which remain unconfirmed, such as her currently being on vacation in the Hamptons. Thanks to everyone that emailed!