JKR: "I haven't written 750 pages…I'm not close to finishing"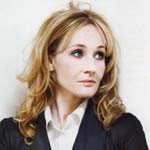 Sep 11, 2006
Uncategorized
Our favourite author has updated her site to clarify earlier rumors about the length of Book Seven. Jo writes appropriately in the Rubbish Bin section that this report is bunk. Quotage:
Oh pleeeeeeeeeeeeeeeeeease. I haven't written 750 pages of book seven, and if I had, I'd be very worried, as I'm not close to finishing it yet.

I was at the tea party for Driving Lessons, though, so this isn't pure fiction. The journalist reports that I said that Rupert is 'absolutely terrific' in the film. He is, so that bit shouldn't be in the rubbish bin at all.