Grint, Walters Talk Boggarts and More from "Phoenix"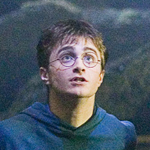 Sep 04, 2006
Uncategorized
Actors Rupert Grint and Julie Walters took part in a press photocall for their new film "Driving Lessons" earlier today in London, and there are new pictures of them at this event now online at RupertGrint.net, which you can see here.
Also, FilmFocus.co.uk was able to get new interviews with the two actors who spoke about their roles as Ron Weasley and Molly Weasley in the upcoming Harry Potter and the Order of the Phoenix. They discussed the progress of the filming, which Rupert says "we've nearly finished it. We've only got a few months left." Julie Walters stated that she has finished her work on the film ("it was only ten days of work for me," she said) and was asked about her possible scenes in Phoenix, including those from Chapter Nine: The Woes of Mrs. Weasley.
Fans of the book will remember one of its most poignant moments as Mrs. Weasley, her character in the film, encounters a boggart – a creature that can transform into what one fears the most – in a dusty corner of the Order of the Phoenix's headquarters; did it make the shoot? "We're not allowed to say!" says Walters, most conspiratorially. We're sure we detect a hint of recognition in her eyes, but she's keeping her lips sealed. "Good try, but we just aren't allowed to reveal what is and isn't in the film!"

Nevertheless, Walters is clearly pleased to be back in the role – she wasn't called to set on the last film, Goblet of Fire, and back in December of last year she exclusively revealed to FilmFocus that she would be on the call-sheet this time around. "[The Weasley actors] sent me a postcard while they were there," she laughed, "It said, 'We miss you; Dad [Mr. Weasley, played by Mark Williams] can't control us!'"
To read the entire interview with the two actors, click here. Thanks much to Joe from Film Focus, and to RupertGrint.net!