Emma Watson, Covergirl of the July Issue of Tatler Magazine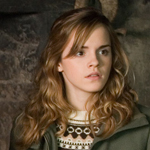 Jun 07, 2007
Uncategorized
Actress Emma Watson (Hermione Granger) is interviewed and the focus of a new, six-page photo spread in the July issue of UK magazine, Tatler. The article features a lengthy interview with the young actress who speaks about many aspects of her life, including fame, school, style, family and much more. Emma is described in the article as being 'sophisticated beyond her years' and 'has always remained sane and down to earth.' On the topic of fame, Emma is quoted as saying:
"[Becoming famous] happened when I was so young but I don't find it difficult to have a nice ordinary life. People who try to hide from fame can make it go completely the wrong way. All those huge designer shades make them look like bugs! And walking around with bodyguards draws more attention to you. I think the best way [to cope with fame] is to try and live as normal of a life as possible."
She also notes that when interacting with her fans, "It is odd how normal courtesies don't seem to apply when people recognize someone. Maybe it's because they think they only have that moment to meet you. A lot of people call me Hermione and forget I am a real person and have another name."
You can read the entire article where she speaks more on those subjects as well as view the beautiful images from the photoshoot here, thanks to Emma-Watson.net.
Emma will next appear in Harry Potter and the Order of the Phoenix, which is released in theaters on July 11th.