In Search of the Perfect Person for Won-Won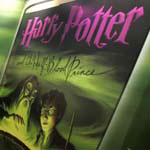 Jun 26, 2007
Uncategorized
Previously we told you there was to be an open casting call in the coming weeks for the roles of young Tom Riddle as well as Lavender Brown for the upcoming Harry Potter and the Half-Blood Prince film. MTV now has an article online quoting director David Yates about his quest to cast the perfect person to play Lavender Brown, the girl who will capture WON-WON's fancy in the sixth Harry Potter film. The director has a test in mind, and it involves…snogging.
"You know what I'm going to do?" Yates said. "I never did this before, but I'm going to get Rupert together with the top five Lavenders, get him to come and read with them and snog with them. It's a chemical thing, and you want to feel that chemistry between them. That will help me decide."

"Really?" Grint asked " since this was news to him. "Oh, wow, I didn't realize that. That's going to be interesting. It's going to be embarrassing."
Also confirmed in the article is that the role of Tom Riddle will not be performed at all by previous actor Christian Coulson. David Yates says
"I think Christian's a brilliant actor, and I thought it was a terrific piece of casting, but he's too old now," Yates said.
…
"What I want is that equality of spirit," Yates said. "Someone who is odd, charismatic, cool, has a quite cold spirit which Voldemort embodies. If I find that, that's the most important thing."
Harry Potter and the Half-Blood Prince will begin filming later this summer and is due in theaters November, 2008. Thanks Ryan!