Dan Radcliffe Newest Addition to Madame Tussauds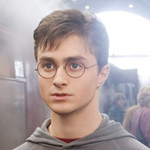 Jul 02, 2007
Uncategorized
ITV reports, actor Dan Radcliffe has been immortalized as part of the famed Madame Tussauds life-size, wax statues that are on display in London. The youngest actor who has ever had his likeness sculpted, a meticulous process that takes over two weeks, the Radcliffe sculpture joins other celebrities such as: Brad Pitt, Samuel L Jackson and Julia Roberts. Ben Lovett, a spokesperson for Madame Tussauds, said of Mr. Radcliffe's inclusion in the wax museum:
"With his 18th birthday around the corner and stage roles like Equus under his belt, Daniel has become a young British acting force to be reckoned with. "It's been great for the studio's sculptors to recreate someone who we've all watched growing up on the big screen."
Getty Images now features a few photos of the sculpture, clad in a dark suit and tie, which can be seen here.