Stephen King on the Importance of J.K.Rowling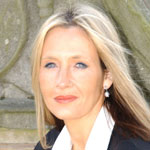 Aug 10, 2007
Uncategorized
In a new and lengthy piece, author Stephen King has written a column for Entertainment Weekly, reflecting on Harry Potter and the Deathly Hallows, and in particular what J.K. Rowling has brought to children and reading. This article, which does contain spoilers for the final Harry Potter novel, first starts with a discussion of the spoilers and the early reviews which caused such a fury, with Mr. King noting:
The reviewers themselves were often great " Ms. Kakutani ain't exactly chopped liver " but the very popularity of the books has often undone even the best intentions of the best critical writers. In their hurry to churn out column inches, and thus remain members of good standing in the Church of What's Happening Now, very few of the Potter reviewers have said anything worth remembering.
He then goes on to focus on how he feels part of the secret of the success of the novels should be attributed to both the growth and growing up of the characters, and the development of Jo as a writer herself.
Rowling has been far more successful, critically as well as financially, because the Potter books grew as they went along. That, I think, is their great secret (and not so secret at that; to understand the point visually, buy a ticket to Order of the Phoenix and check out former cutie Ron Weasley towering over Harry and Hermione). R.L. Stine's kids are kids forever, and the kids who enjoyed their adventures grew out of them, as inevitably as they outgrew their childhood Nikes. Jo Rowling's kids grew up…and the audience grew up with them.

While some of the blogs and the mainstream media have mentioned that Rowling's ambition kept pace with the skyrocketing popularity of her books, they have largely overlooked the fact that her talent also grew. Talent is never static, it's always growing or dying, and the short form on Rowling is this: She was far better than R.L. Stine (an adequate but flavorless writer) when she started, but by the time she penned the final line of Deathly Hallows ("All was well.''), she had become one of the finer stylists in her native country " not as good as Ian McEwan or Ruth Rendell (at least not yet), but easily the peer of Beryl Bainbridge or Martin Amis.
This very good column then concludes with Stephen King giving his thoughts on why writers like J.K. Rowling are important to children and reading.
I began by quoting Shakespeare; I'll close with the Who: The kids are alright. Just how long they stay that way sort of depends on writers like J.K. Rowling, who know how to tell a good story (important) and do it without talking down (more important) or resorting to a lot of high-flown gibberish (vital). Because if the field is left to a bunch of intellectual Muggles who believe the traditional novel is dead, they'll kill the damn thing.

It's good make-believe I'm talking about. Known in more formal circles as the Ministry of Magic. J.K. Rowling has set the standard: It's a high one, and God bless her for it.
This issue of Entertainment Weekly will be on newsstands starting today.