Tom Felton Joins In 2007 Fishing Tournament In New York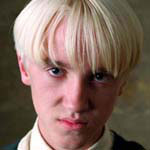 Aug 18, 2007
Uncategorized
Harry Potter actor Tom Felton (Draco Malfoy) was stateside this past weekend for an annual fishing event that takes place in upstate New York. The St. Lawrence International Junior Carp Tournament, which the actor participates in each year, lets children aged 11 to 18 compete in the sport as well as gives them the opportunity to learn about conservation. Mr. Felton said of the event which was held on Friday:
"It's always a treat to come back. We get invited by the St. Lawrence Commerce. Just here to support it really and help the children out, where I can, in between catching fish."
You can see video of the actor at the event and with the contestants right here.