Imelda Staunton Talks Umbridge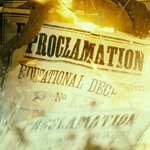 Jan 15, 2007
Uncategorized
Imelda Staunton is the subject of a new feature in The Times newspaper where the actress discusses her role in the upcoming Harry Potter and the Order of the Phoenix. Portraying the nasty Professor Umbridge in the new movie, Imelda Staunton notes:
"Dolores is a vision in pink taffeta but a nasty piece of work,†Staunton says. "At first I thought, 'Ooh, a Harry Potter, that'll be fun'. But at the film's heart is real tragedy, and I found myself having four months of intense acting, followed by occasional wand-waving for the next six.â€
The article also briefly mentions that Imelda Staunton enjoyed her scenes with friend and actress Emma Thompson who returns again as Professor Trelawney. In addition to her role as Professor Umbridge, Imelda Staunton will be appearing on the London Stage in a production of There Came a Gypsy Riding.