Filming in Scotland Small Part of OotP Budget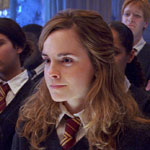 Jan 25, 2007
Uncategorized
Last summer we told you about filming for Harry Potter and the Order of the Phoenix which took place in the beautiful Highlands of Scotland. The Scotsman reports that filming these scenes was a small percentage of the estimated $150 Million dollar budget.
"Scotland cannot compete with the half-dozen London-area studios, with special-effects departments and underwater stages, tempting film-makers to snatch a few scenic shots in Scotland and leave. The latest Harry Potter film, with its $150 million (£75 million) budget, shows up the difference between north and south. It was made in Hertfordshire's Leavesden Studios, with several English locations, but producers spent as little as £50,000 in Scotland. Filming was mostly limited to Glencoe and Glenfinnan."
Thanks to everyone who mailed.